Pastor Jeff Chong, Chairman, LoveSingapore
Join us all across Singapore for Day of His Power!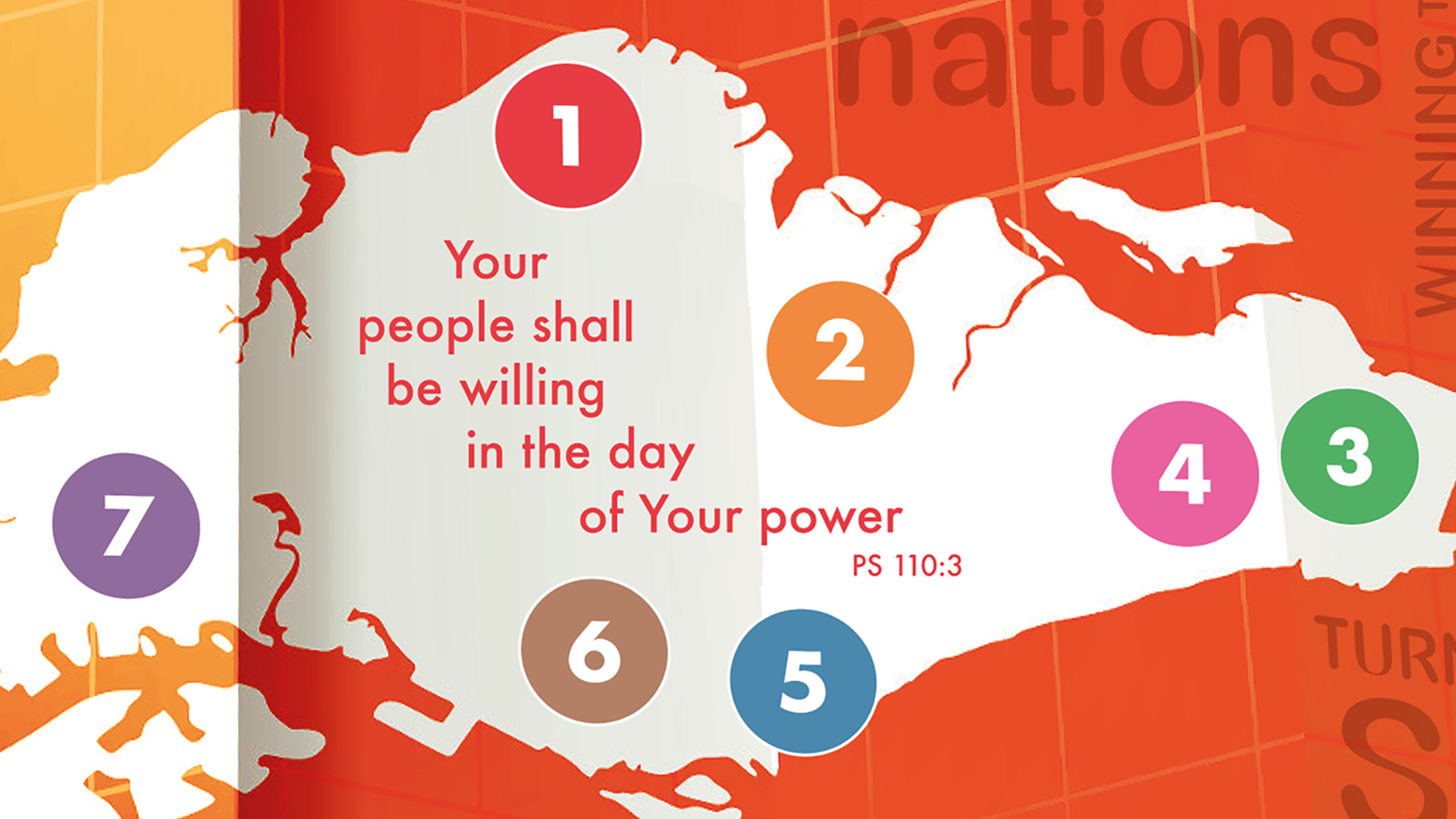 DEAR FAMILY OF GOD,
You and I know we can never overestimate the importance of prayer. Prayer is not the least we can do; it is the most. Prayer should always be our first resort, not our last.
And when we turn to God in prayer, He "is able to do immeasurably more than all we ask or imagine" (Ephesians 3:20).
I pray that this 40.Day season will mark a new beginning of greater prayerfulness, personal and Body-wide.
I pray that, when we conclude with DAY OF HIS POWER on August 8, we will be more than eager to gather with fellow believers from diverse church streams to seek God together.
This year's Day of His Power (English) will take place on Tuesday, August 8, at 8pm.
Day of His Power will be decentralised to 7 regional centres across Singapore:
This means that everyone has a Day of His Power regional centre near to where you're staying. I pray that we will all make every effort to unite with the larger Body of Christ for a night of praise and prayer. No registration is required.
Day of His Power (Chinese) will take place on Sunday, August 6, at 7pm.
«祂大能之日» 祷告会将在8月6日,星期天晚上7点举行。
圣安德烈座堂新圣殿
St Andrew's Cathedral New Sanctuary
11 St Andrew's Road | S178959 (Map)
我祷告,我们都将尽一切努力,在上帝"祂大能之日"里,集结和动员上帝的军队!我很兴奋。我期待上帝赐予更伟大的事情。我相信你也一样。
I'm excited. I'm expecting God for greater things. I believe you are, too.
To God be All Glory!